NJ.COD - Sweater Round Like Neck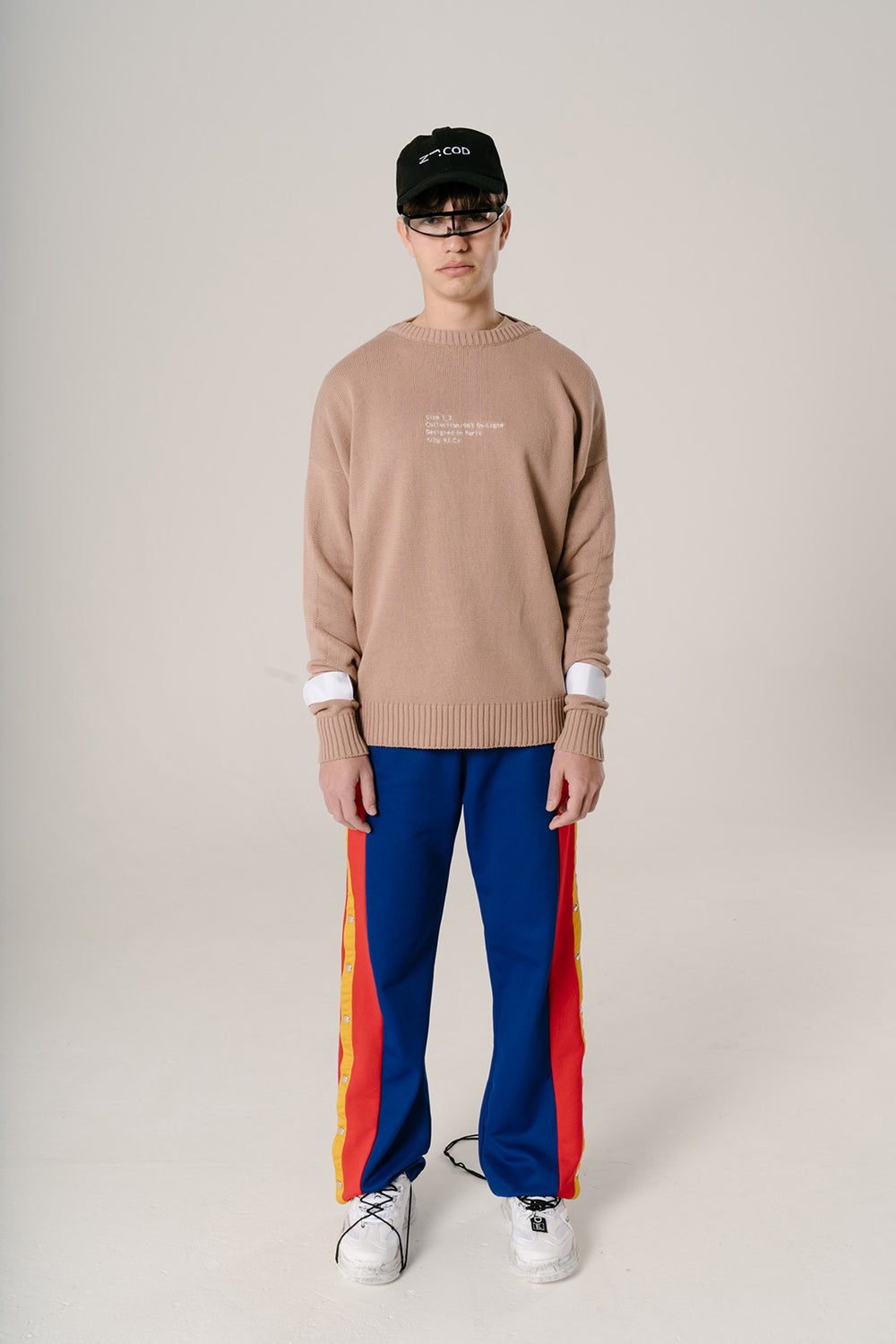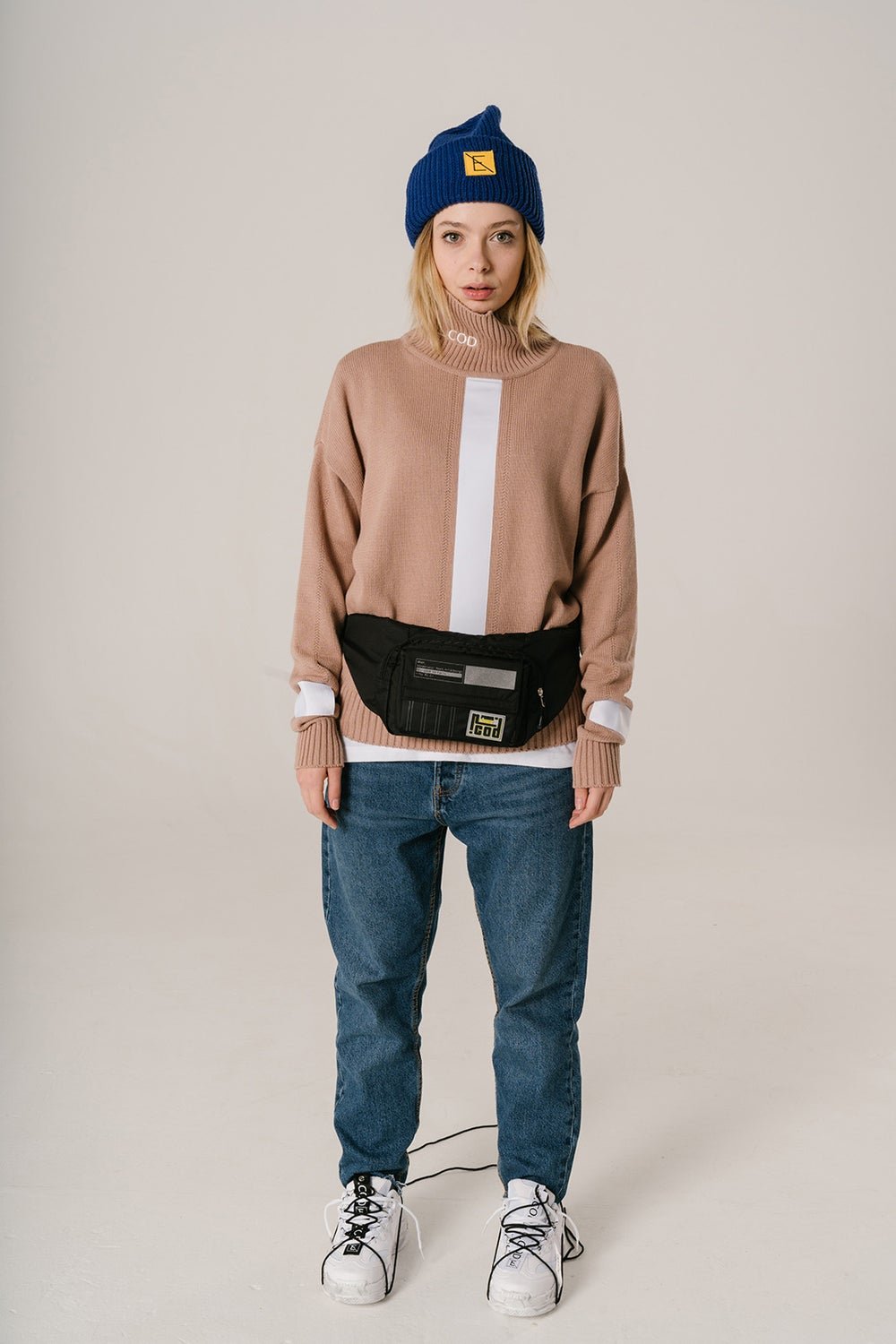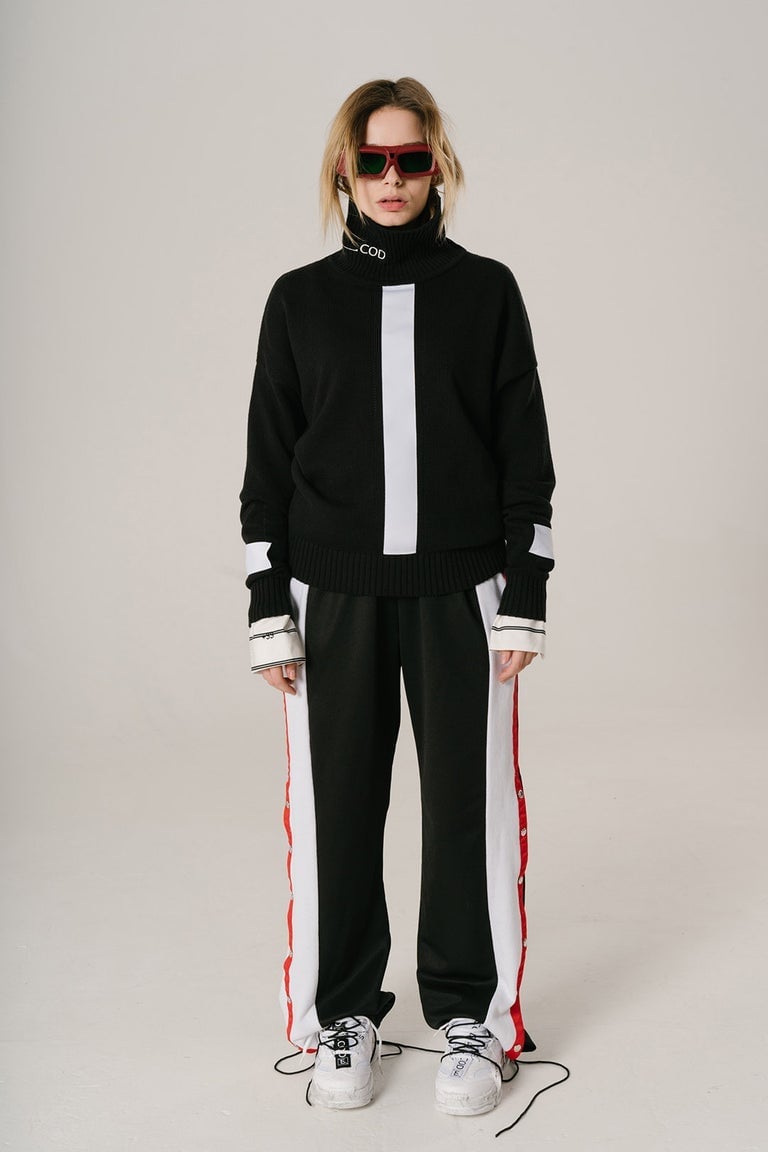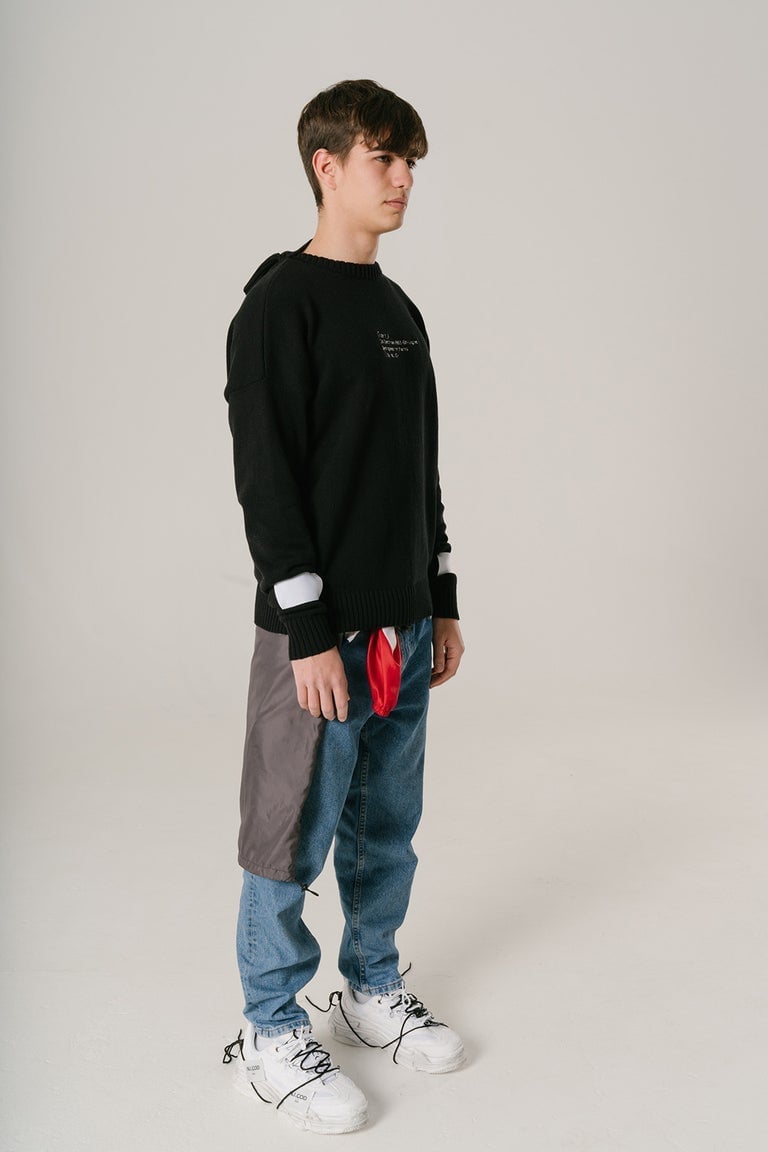 🟡The Unisex Round Like Neck Sweater is a midweight 100% cotton knit with an oversized fit.
The male model is 180 cm tall, wears a size 2
The female model is 170cm tall, wears a size 1
👉Size Guide
Double collar, reversible
High collar side:
"NJ.COD" embroidery details on the collar
Polyester yoke at the wrist and in the middle of the sweater
Round neck side:
Embroidery details with text from the "ON-LINE" collection
🟡Details
Designed in Paris by Joel & Yinuo and made with 💛 in Portugal
Oversized cut
numbered size
Double collar
Reversible
Polyester insert
Embroidery details
100% Cotton Knit
#sweater #pullover #unisex
_____________________
About NJ.COD
Founded in 2016 by the "NJ" couple: Joel and Yinuo, NJ.COD offers a unisex wardrobe for men and women.
The brand is inspired by the couple, love and design, offering unisex and innovative looks. It is created around an urban universe with a shared wardrobe. The garment translates the love and sharing between two people.
NJ.COD offers unique pieces with a "contemporary and graphic" style.
"Transmitting love, complicity and cheerfulness through clothing"
#LOVEISALL 💛